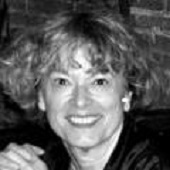 Honorary research engineer
IRHC CNRS
Anthropology
Tel: (33) (0)1 43 27 71 33
E-mail: petitmic@univ-paris1.fr
Adresse : Université Panthéon-Sorbonne (Paris 1)
RESEARCH FOCUSES

Use of cultural and artistic practices in spaces experiencing crises.
GEOGRAPHIC FOCUS

France, Spain, Latin America (Colombia, Argentina, Brazil, Mexico)
PUBLICATIONS

Petit, M., 2010. "Ici, y'a rien !" La littérature, partie intégrante de l'art d'habiter, Communications, "Autour du lieu", 87, 65-75.


Petit, M., 2008. L'Art de lire ou comment résister à l'adversité, Belin, Paris, (traduit en espagnol et portugais).


Petit, M., 2004. Les pays lointains de la lecture, Ethnologie française, « Ethnologues et géographes », XXXIV, 4, lien vers l'article.


Petit, M., 2002. Eloge de la lecture. La construction de soi, Paris, Belin, (traduit en italien).


Petit, M., 2001. Lecturas : del espacio íntimo al espacio público, Mexico, Fondo de Cultura Económica, (traduit en portugais).